Winter arrives hand-in-hand with air pollution in India and this winter is no exception. There are clamouring voices, particularly in the National Capital Region to take imminent measures to reduce and tackle air pollution. Few desperate measures such as penalising old vehicles, regulating unlawful construction measures and increased awareness and vigilance on stubble burning were enforced but neither the Central nor other State governments could uphold and protect the Right to breathe clean air for its citizens.
In the latest measure to combat pollution, Hon'ble Supreme Court has imposed a time limit to burst crackers. There are several environmental and health issues as bursting low-quality crackers release Particulate Matter and Oxides of Nitrogen & Sulfur into the already sickening air in many cities. Usage of metals such as Barium, Aluminium and Chromium for color and ash for drying is also detrimental. In order to avoid further health complications, the Supreme Court has ruled that crackers should be burst in a window of only 2 hours all over the country and has permitted only the sale of Green crackers for Diwali, which can reduce PM emission by 30-35% and sulfur and nitrogen oxides by 35%-40% within the permitted sound level, developed by the CSIR scientists.  
Green crackers, which can reduce PM emission by 30-35% and sulfur and nitrogen oxides by 35%-40% within the permitted sound level, developed by the CSIR scientists.  
It is to be seen that how "green crackers' will be differentiated from the other low-quality policies to promote its sale and usage. Curbing the entry of polluting, low cost crackers from China should also be duly monitored and banned. Though India has a very strong legal system for environmental protection, implementation has been poor rendering all the laws toothless. Several issues such as inadequate open space for bursting crackers &  will plague this order as there is adequate open space for bursting crackers from the public.
It is also to be noted that the petition against the crackers was lodged by a father on behalf of his three infants. Air pollution is the biggest killer, particularly severe on infants, children, pregnant women and the elderly. Air pollution is a covert malaise which can induce severe and life-threatening allergic reactions such as Asthma in infants, toddlers and children. A Recent study which revealed the presence of carbon soot particles in the placenta of pregnant women has been a shocker to the world.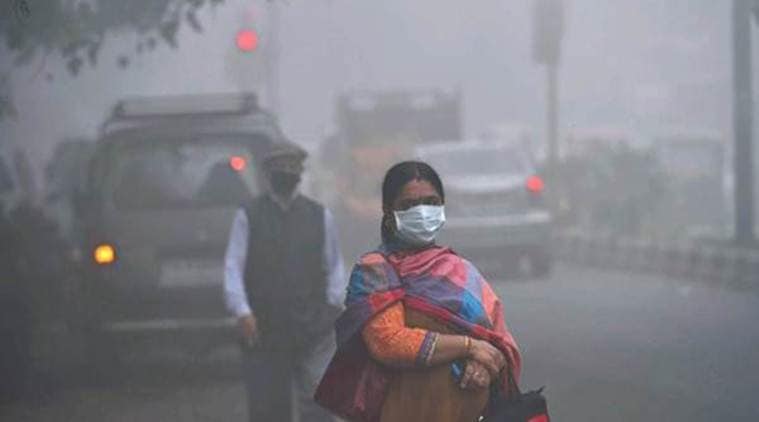 Perhaps, the argument and the tussle between loss of jobs in the firecracker industry in case of cracker ban and the environmental cost they pose in case they are permitted is a perfect example of the economy versus environment conundrum. Sustainable development is possible in all cases and India should be on board or it will lose in both economic prosperity and environmental safety.
Let's not forget other issues of bursting crackers. Noise pollution is particularly dangerous to sensitive patients. Very loud sound levels, even for acute periods could have ever-lasting and  potentially permanent hearing loss and disorder. Pets such as dogs and cats and other animals undergo trauma and act in an uncontrollable manner due to the chaotic situation and it's our duty to ensure their safety and well-being. The recent Amritsar tragedy shows how lethargic we are in ensuring safety while bursting crackers. Keeping this in mind, all open spaces should be well equipped with all safety plans and measures.
Let this Diwali bring prosperity to everyone and hope that the festival of lights will not be marred by the engulfing smog. Let Ignited Minds drive away the smog with lights of wisdom and knowledge.
Wishing our readers a Happy and Safe Diwali..!