Environment News bits – March '18 (click here for previous month)
1. World Water Day seeks nature based-solutions for water challenges
World Water Day celebrated every year in March 22 since 1993 to highlight the importance of Water and make awareness on Sustainable Management of Water. Around  2.1 Billion people lacks access to safe drinking water. Theme of World Water Day 2018 is Nature for Water to find Nature based Solutions for Water related issues. Nature Based Solutions involves Planting Trees to replenish Forest, Reconnecting Rivers with Floodplains and Restoring Wetlands. Such solutions helps to achieve Sustainable Development Goal 6 on which ensuring availability and Sustainable Management of Water and Sanitation by 2030. The application of Nature based solutions creates Green Infrastructure (Natural) which will bear more or similar fruits than Grey Infrastructure (man made). It will helps to mitigate effects of climate change and improvement of Human Health and livelihood. Examples of Nature based solutions are Sand Dams, Landscape restoration, Conservation Agriculture and Sponge Cities.
2. Neutrino project gets Green Nod
India based Neutrino Observatory gets green signal with the Ministry of Environment and Forests (MoEF) finally granting it environmental clearance to set up its lab in Bodi West hills of Tamil Nadu's Theni district. It is an underground project jointly supported by Department of Atomic Energy and Department of Science and Technology. It will experiment Neutrinoless double beta decay and searching of Black matter. 50,000 Tonne magnetised Iron Calorimeter Detector is to be constructed to study the properties of Neutrino. Neutrino is a electrically neutral and elementary Subatomic Particle with less mass. While giving permission as a special case, the panel also made it clear that INO would still require a thumbs up from the state's Wildlife Board and Tamil Nadu Pollution Control Board (TNPCB).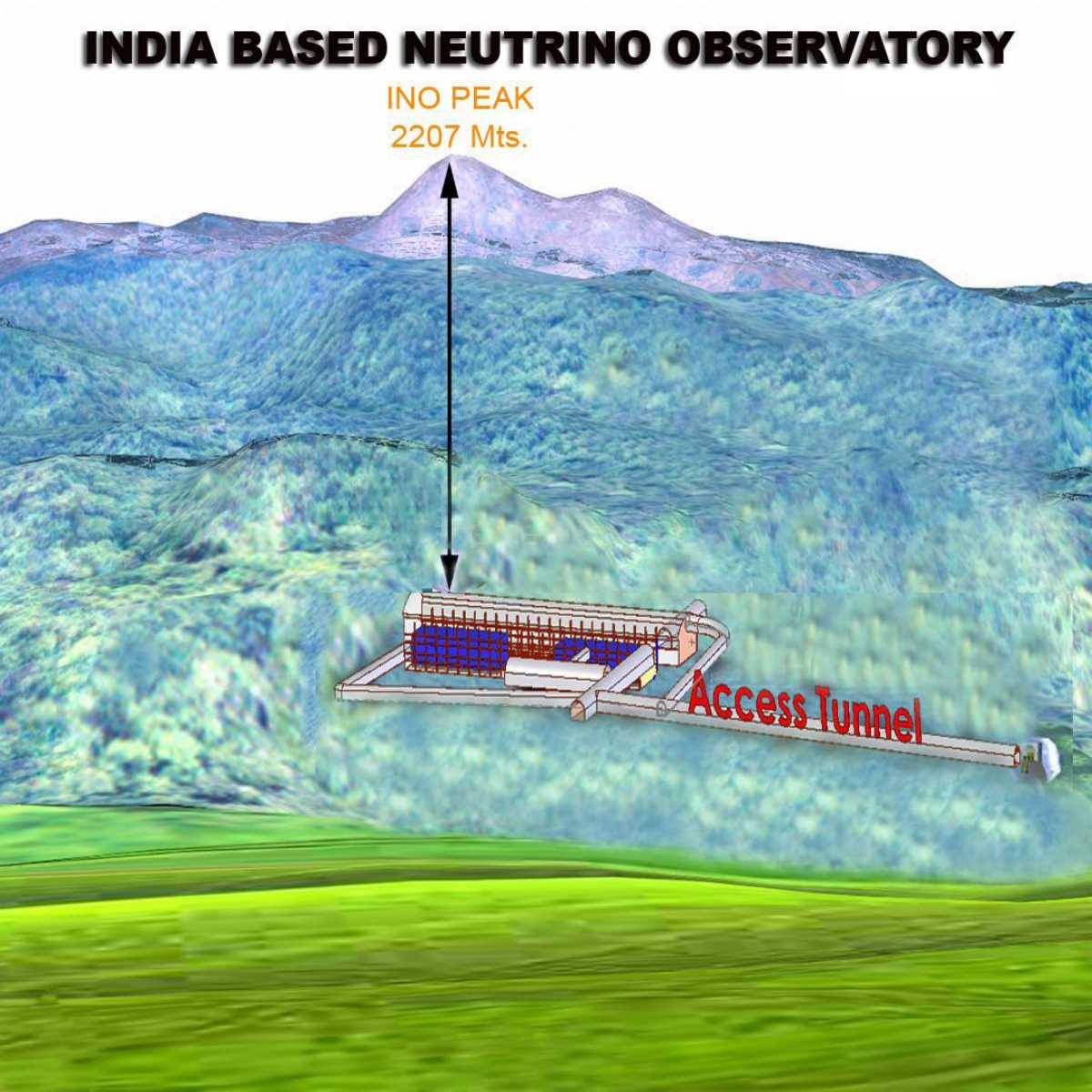 3. World's Biggest Water event at Brazil
World Water Forum is the World's Biggest Water related event organized by World Water Council. Its objectives is to promote awareness, build political commitment and trigger action on critical water issues at all levels, to facilitate the efficient conservation, protection, development, planning, management and use of water in all its dimensions on an environmentally sustainable basis for the benefit of all life. It is a Tri Annual meeting held since 1997. Two Prizes King Hassan II Great World Water Prize and Kyoto World Water Grand Prize are awarded every year. Current Meeting is 8th edition of World Water Forum in Brasilia, Brazil between March 18-23.
4. Big Cats: Predators under Threat
World Wildlife Day is celebrated every year on March 3 on which Convention on International Trade in Endangered Species of Wildlife Fauna and Flora since 2014. The Theme of World Wildlife Day is "Big Cats: Predators under Threat". Big Cats,the attractive species  are under serious threat due to loss of Habitat, Conflict with People, Poaching and Illegal Trade. Their Population reduces at drastically. Hence awareness on conserving such Predators is made important this year. Big Cats include Lion, Tiger, Leopard, Jaguar, Snow Leopard, Clouded Leopard, Puma etc.
5. World Sparrow Day
World Sparrow Day is an International initiative by Nature Forever Society of India in collaboration with Ecosys Action and other National and International Associations across the World. Nature Forever Society is a NGO founded by Mohammed Dilawar, an Indian Conservationist who named Heroes of Environment 2008 by TIMES Magazine. The Theme of World Sparrow Day 2018 is "I Love Sparrow" which may remind people the love and bonds with Sparrows and encourage them to come forward. Sparrows are not territorial in nature, they are protective and build their own nests. Interestingly Male Sparrow build the nest to attract it's Female love.
6. 20 people died of Forest Fire in Kurangani Hills
As of March 24,2018, 20 peoples died of Forest Fires in trekking to Kurangani Hills, Theni District, Tamil Nadu dated March 11. Kurangani Hills is one of the Hill Station situated near to Top Station of Munnar, Kerala. Forest Fires is one of the serious threat that cause impairments of lives, Vegetation and livelihood of Tribals. In India, Forest Fire occurs from February to June on Hot dry season. Main Factors responsible for Forest fires are Dry Vegetation which acts as Fuel, adequate supply of Oxygen and Heat influx.They may be either Natural or Anthropogenic. 90% of Forest Fires in India are mainly due to anthropogenic activities. Worst affected regions are Himalayan region, Central Highlands and North East States due to Climate change, Shifting Cultivation etc. Remote Sensing is currently employed in surveillance of Forest Fires in India.
7. This time forest day focus on Sustainable cities
International Day of Forests is observed by United Nations in March 21 every year since 2013. The Theme of International Day of Forests 2018 is Forests and Sustainable Cities with an aim to make Cleaner, Greener and Happier Place to live. Forests in and around urban areas help to filter and regulate water, contributing to high-quality freshwater supplies for hundreds of millions of people. Forests also protect watersheds and prevent flooding as they store water in their branches and soil. Well-managed forests and trees in and around cities provide habitats, food and protection for many plants and animals, helping to maintain and increase biodiversity. Forests helps to mitigate Climate change and reduces temperature upto 8°C and reduce usage of Air conditioners by 30%.
8. World Meteorological Day- 'Weather-Ready, Climate-Smart'
World Meteorological Day is celebrated in March 23 every as World Meteorological Organization, an UN body was established on this day. Prizes for Meteorological researches such as 'The International Meteorological Organization Prize, Professor Dr. Vilho Väisälä Award, The Norbert Gerber-Mumm International Award' are given in this day. Many countries produces stamps which concerned on themes of World Meteorological Day. The theme of World Meteorological Day 2018 is "Weather-Ready, Climate-Smart". Early Warning is one of the important option in Disaster Risk Reduction. WMO has launched an initiative to establish a global and standardized multi-hazard alert system in collaboration with National Meteorological and Hydrological Services worldwide.
9. New Species of Water Strider Found in India
Scientists of Zoological survey of India discovered Ptilomera nagalanda, a new species of Water strides in Nagaland. It was found in the river Intanki of Peren District, Nagaland. The presence of Black stripes on its dorsal side helps to differentiate it with other species of subgenus Ptilomera. It is 6th species of Ptilomera Subgenus found in India. Ptilomera Subgenus are found in Rocky, Fast flowing streams and Rivers that exposed to less sunlight. Generally Water Striders are good indicators of Water quality and found in surface of water due to Surface Tension. They also play important role in Food chain by feeding larvae of Mosquitoes.
Environment News is compiled by ​'IMoT's Cultivate' Team – Sathees Kumar, Jayalani (B.Sc Sericulture) and Pavithran (B.Sc Agriculture).
---
This was Originally Published in 'The Agraria' an Agri-Environmental monthly e-Magazine. To Receive it to your mail id every month with insightful articles subscribe using the link http://imotforum.com/theagraria-subscription/