Two consecutive years of monsoon failure and associated droughts necessitates the need for scientific intervention in farming.  It is expected that severity and frequency of droughts will be more in the upcoming years.  In order to ensure food security farmers and crops must be saved from the brunt of climate change.
Pink-Pigmented Facultative Methylotrophs belong to the genus Methylobacterium and it is an aerobic, Gram-negative bacteria. These bacteria are different from others in metabolising methanol and other simpler carbon compounds by living in phyllosphere, the aerial surfaces of plants.
So what makes it to fight drought? PPFMs excrete plant growth hormones auxins and cytokinins that influence germination and root growth and help plants to endure water stress. Because in dry conditions, quick growth of deep roots soon after germination may gain a competitive advantage over more shallowly rooted species. And also, PPFMs exude osmo-protectants namely sugars and alcohols on the surface of the plants they reside at. These two properties is believed to help protect the plants from desiccation and high temperatures.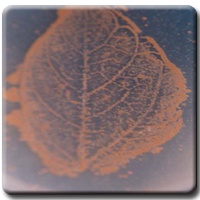 Besides protecting the plants from drought it accelerate vegetative growth, increase leaf area index and chlorophyll content and increases yield by ten percent.  It improves earliness in flowering, fruit set, and maturation thus making post harvest operations easy. It also improves fruit quality, color and seed weight.
During this continued Drought conditions, farmers are recommended to spray 1 per cent of Liquid PPFM during morning and evening through sprayers.  The recommended interval for spraying is 15 days between each spray.  The cost of spraying would be around Rs. 300 an acre, and IMoT Forum team learned that PPFM 200 ml tin is sold in Krishi vikas kendras (KVKs) for Rs. 60.
This biological inoculum can be used in all crops and care should be taken that it should not be mixed with any other chemical fertilisers, pesticides or fungicides.  It can be applied through seed treatment by dipping the seed in one percent solution for 5-10 minutes and duration can be varied according to seed and also through foliar spray.
References: